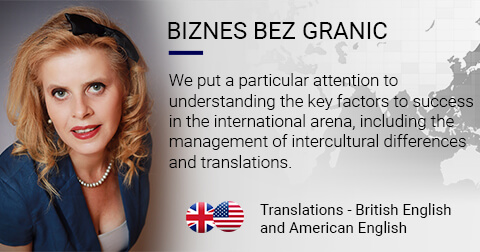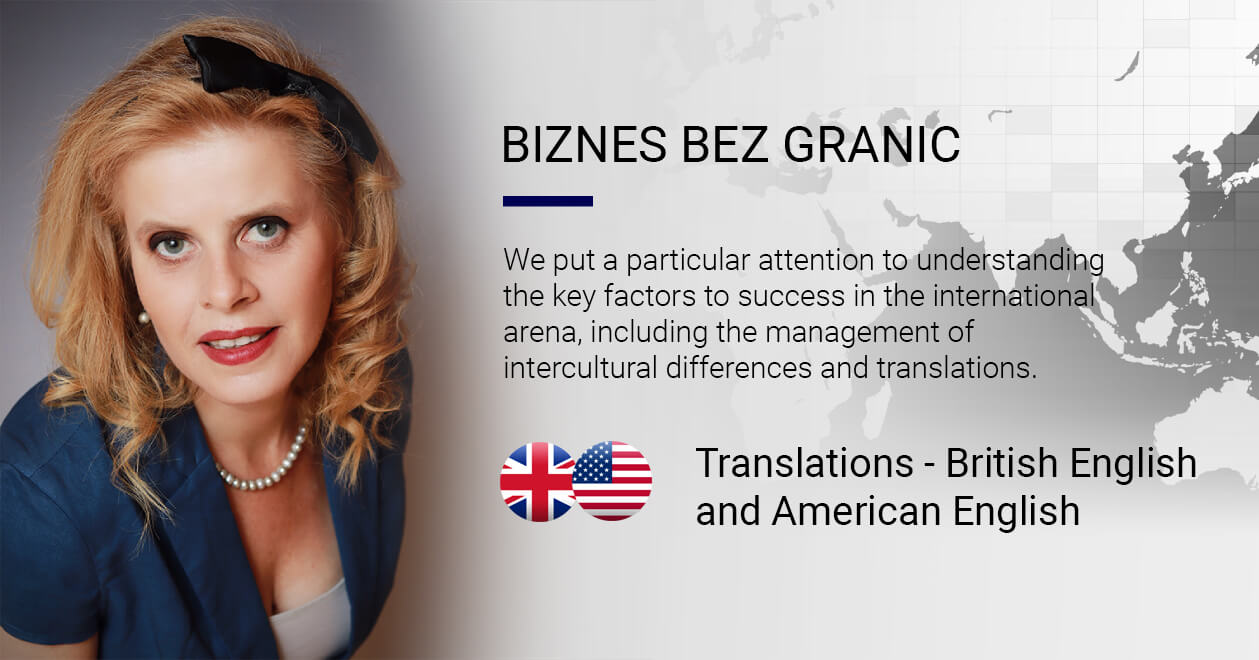 We are constantly looking for new better ways of using our technological, human, and financial resources in order to improve the quality of our services.
WE THINK LOCALLY, WE ACT GLOBALLY
We provide translation services taking into account not only linguistic similarities and differences, but also the other cultural business dimensions.
PROFESSIONAL TOOLS
We use cutting-edge technologies, including CAT software (DSL Trados Studio 2014) and programs for edition all formats of files.
24/7 SERVICE
QUOTATIONS FREE OF CHARGE
We render services 7 days per week, 24 hours per day. Between 6 p.m. and 10 p.m. we recommend our express evening service.
GREAT SCOPE OF DIVERSIFICATION
A wild range of diversification of education and a huge experience allow us to offer our Clients a great scope of linguistic services, including professional translations.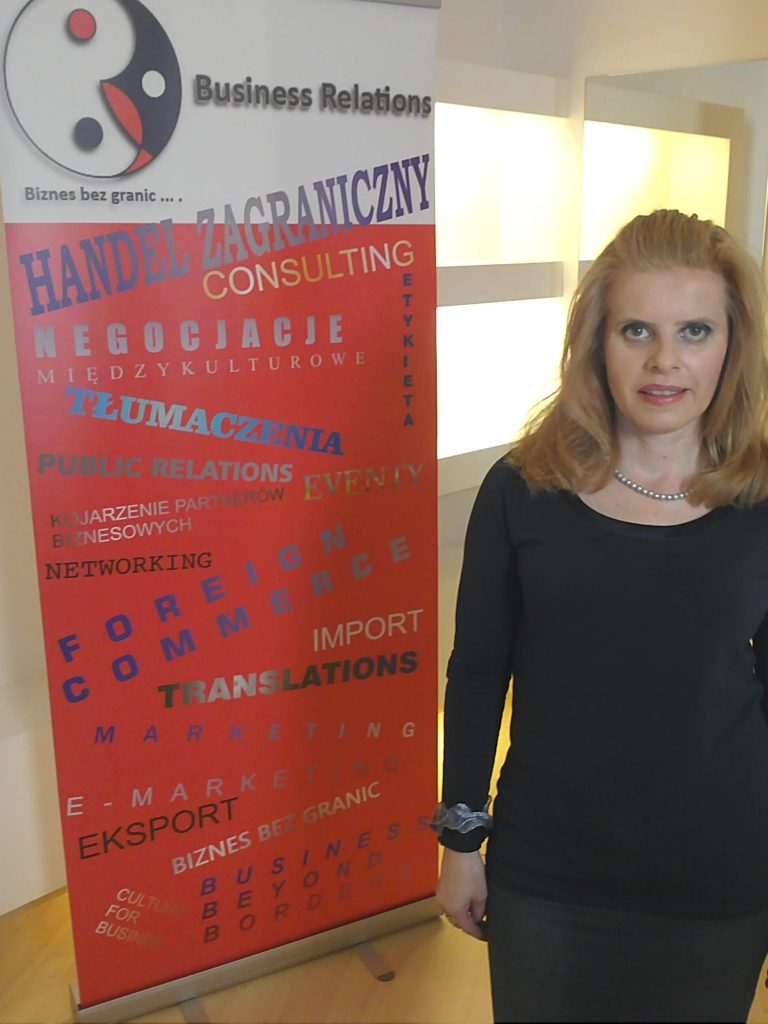 If You have any questions, doubts or issues, please, feel free to contact us!
maya.kowalczyk@gmail.com or Maya.Kowalczyk@business-relations.pl
+48 784 110 782
We offer a wide range of linguistic and business services within the scope of World English. We translate all forms of English, however specializing in the following two groups: American Standard English i British & Irish Standard English.
Please submit files for a free quote with a short description of your requirements, including demanded order delivery date. Filling of an order after confirmation. The terms of payment shall be 7 days net after the date of invoice unless otherwise agreed.
We appreciate professionalism. What sets us apart? Diversified knowledge, long-term experience, and cutting-edge technologies. Our Clients are provided with top-level, world-class services.
W ostatnim czasie bardzo dużym zainteresowaniem cieszy się praca zdalna. Agencja marketingowa potrafi to skutecznie wykorzystać. Zdecydowana większość agencji SEO/SEM działa oczywiście w formie tradycyjnej, czyli biura stacjonarnego.
Read more